Dnes má narozeniny autor Neil Gaiman, čím je známý?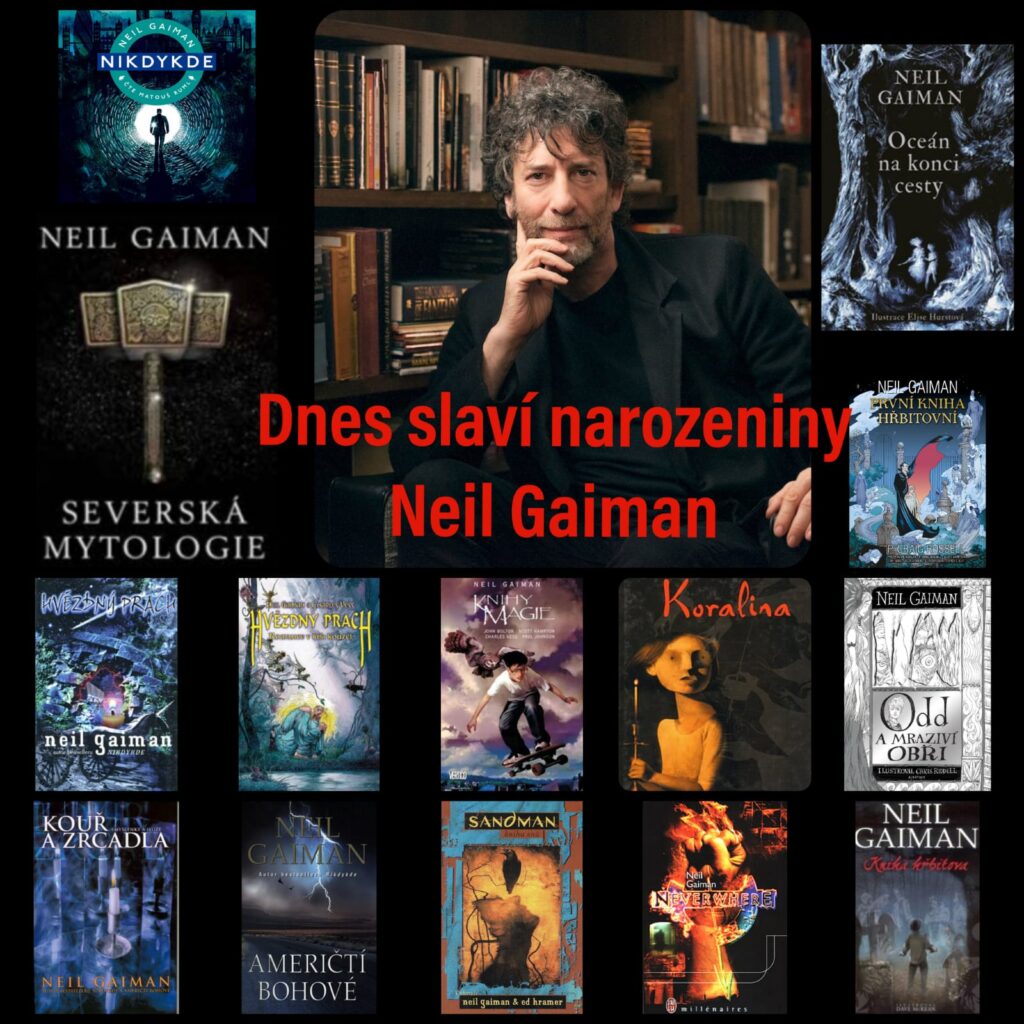 10.11.1960 ve městě Porchester Anglie se narodil britský spisovatel se zaměřením převážně na sci-fi a fantasy Neil Gaiman.
Dnes slaví 61 narozeniny.
Přejeme vše nejlepší!!
Stránky autora ZDE!
Gaiman, který se nazývá "divoké dítě, které vyrostlo v knihovnách", připisuje knihovníkům zásluhu na celoživotní lásce ke čtení: "Bez knihoven bych nebyl tím, kým jsem. Byl jsem tím dítětem, které hltalo knihy a moje nejšťastnější chvíle jako kluka byly, když jsem přesvědčoval své rodiče, aby mě cestou do práce vysadili v místní knihovně, a strávil jsem tam den.Zjistil jsem, že knihovníci vám ve skutečnosti chtějí pomoci: naučili mě o meziknihovních výpůjčkách. "
Neil uměl už ve čtyřech letech číst. Jeho první kniha, kterou přečetl byl Pán prstenů.
V sedmý letech ho učarovala série Letopisy Narnie, další jeho oblíbenou knihou z dětství je Alenka v říši divů.
V ruce 1983 pracoval Gaiman jako novinář a tehdy začaly vznikat jeho první povídky.
Diváci sci-fi a fantasy tvoří podstatnou část Gaimanovy fanouškovské základny a ke komunikaci se čtenáři neustále využívá sociální sítě. V roce 2001 se Gaiman stal jedním z prvních spisovatelů, kteří založili blog, který má nyní přes milion pravidelných čtenářů.
V roce 2008 se Gaiman připojil k Twitteru jako @neilhimself a nyní má více než 1,5 milionu sledujících a počítá se s webem pro mikroblogování. Zvítězil v kategorii Twitter v inauguračním udílení cen Author Blog Awards a jeho román pro dospělé American Gods byl prvním výběrem pro knižní klub One Book, One Twitter (1b1t).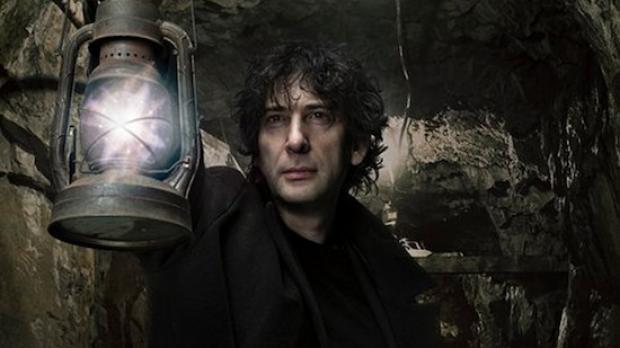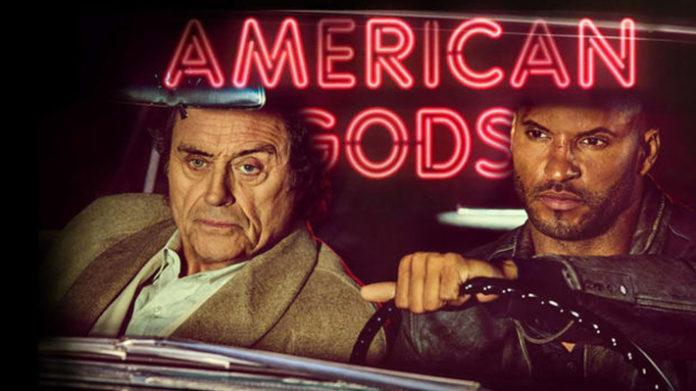 Popularitu a slávu začal získávat díky scénářům ke komiksu "Sandman".
Série Sandman , která ve svých 75 vydáních posbírala velké množství amerických ocenění, včetně devíti cen Will Eisner Comic Industry Awards a tří Harvey Awards. V roce 1991 se Sandman stal vůbec prvním komiksem, který obdržel literární cenu, 1991 World Fantasy Award za nejlepší povídku.
S Terrym Pratchettem napsal román "Dobrá znamení" to bylo v roce 1990.
V roce 1996 napsal scénář k seriálu "Nikdykde". Jenž vypráví fantasy příběh plný zvláštních bytosti a kouzel.
Později přišly jeho další slavná díla. Úžasné fantasy "Hvězdný prach" (1999), jenž se dočkalo filmového zpracování 2007.
"Američtí bohové" (2001) to se zase dočkalo seriálového zpracování 2017 po současnost.
2002 "Koralina" také v roce 2009 zfilmovaná.
Z novějších Gaimanovych knih bych vypíchnul "Oceán na konci cesty", "Severská Mytologie", "Odd a mrazivý obří", "Batman v černé a bílé".
Neil Gaiman je v současnosti velmi úspěšný a oblíbený scenárista a převážně knižní autor. Neil má na kontě na 6 desítek knih a komiksů. Sami máme od něho doma několik knih a vřele ho doporučujeme.
Četli jste něco od tohoto autora? Či viděli nějaký film inspirován jeho knihou?